Worship With Us
Worship means "loving the Lord our God with all our hearts, minds and souls" (Mt. 22:37). Liturgy, prayer, music, and formation for all ages are at the center of worship at St. Francis. Liturgy employs the creativity of the entire Worship Committee and dozens of worship leaders like acolytes, eucharistic ministers, and lectors. Our Theology of Space Committee enhances our worship space and allows it to reflect our St. Francis' charism. Weekday morning prayer and Eucharist, our prayer bead practice, retreats, and seasonal experiences root St. Francis in prayer and scripture. Our Music Director, and a full choir which has returned after a two and a half year COVID hiatus, are once again leading music with spirit and dedication. Formation for all ages occurs every Sunday morning throughout the year led by parishioners and clergy while volunteer led Godly Play steeps our youngest members in the stories of our Christian Faith. Worship keeps our love and service grounded in scripture and in a faith that is ever deepening. 
Ongoing Opportunities to Worship With Us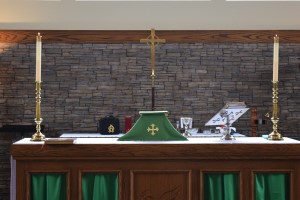 Sunday Worship
Learn about how we're doing Sunday Worship this season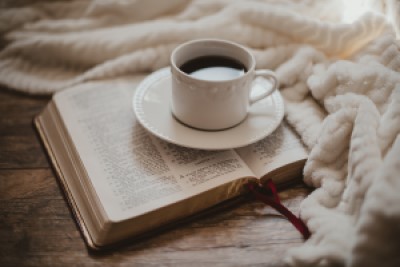 Morning prayer
An at-home centering and connecting opportunity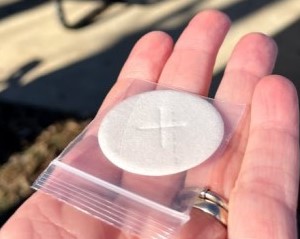 Wednesday Eucharist
Weekly Eucharist
Recent News about WORSHIP at St. Francis
What Do St. Francis' Parishioners Say about WORSHIP at St. Francis?
During the year that St. Francis has run the Godly Play program, I have had the privilege to watch the children of the congregation engage with worship and scripture through play. My faith has grown as I have invited the children to stay curious about scripture. I have begun to ask more meaningful questions and fully engage with what I read.  
As a newcomer to St. Francis, I've been impressed with the warm welcome, the kindness and the acknowledgment and support from the congregation for the importance of music to our corporate worship. 
I am involved in teaching Sunday School to the young children in our church and developing the materials for teaching Godly Play. This endeavor has been very rewarding to see something develop over a very short period of time and watching the children's response. This endeavor is needed in our church for our children to grow in love and develop an understanding of God, Christ and the church. 

I love the inclusivity of our worship. We blend the rich traditions of our members' religious upbringing with our shared Anglican traditions. In doing so, we stretch our concepts of God.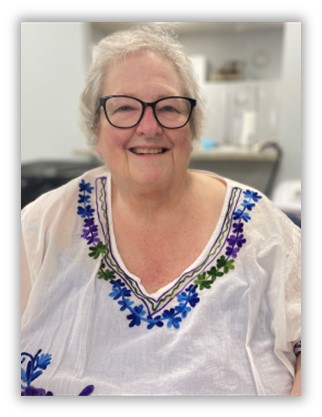 The history of the liturgies and rituals of our church play a large part in the depth of worship for me.  Learning the practical roots for many things that we now do symbolically connects me to the communion of saints that came before us.  Serving as an acolyte and on the altar guild gives me opportunities to serve God, serve the church, and serve my fellow parishioners.